The 15th International Human Rights Documentary Film Festival Docudays ended on 30th of March in Kyiv. The audience could watch incredible programme consisted from 62 films.
This year, the Docudays UA jury determined the winners in four main categories: DOCU/LIFE, DOCU/RIGHTS, DOCU/SHORT and DOCU/UKRAINE.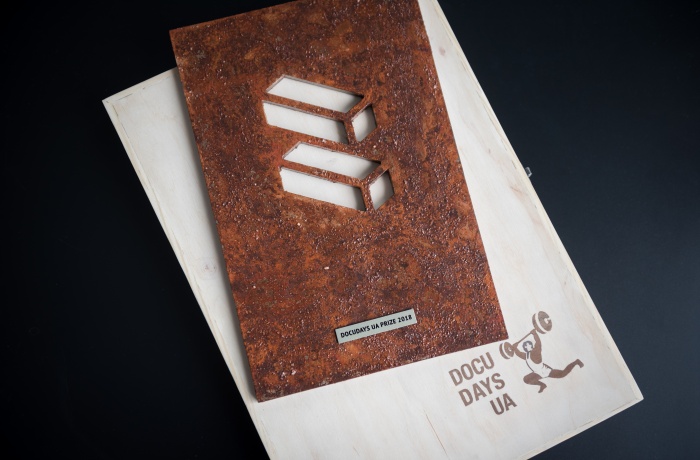 The jury members were Luciano Barisone, Cilla Kató and Carlo S. Hintermann.
The jury statement to Sand & Blood:
"Great cinema is able to unfold the hidden aspects of human life, by projecting light where there are shadows. Starting from the hurdle of filming the main protagonists, the film finds the right approach to letting their testimonies resonate, and the strength of the found footage clearly shows the madness of war and the need to foster hate in order to create an enemy. The thoughtful construction puts the audience in the position of filling the gaps, giving shape to a moving and deep portrait of a complex world that finally becomes a universal experience."
Our directors were extremely happy about the award and this is their comment after:
"All this was really amazing for us to hear, because the jury was refering to aspects or specific thoughts in the film, which were very the same we wanted an audience to have or to understand or to feel. That's in a way the best push for next projects we could get."
We wish to congratulate also to Alina Gorlova, the director of No Obvious Signs that was awarded with DOCU/ RIGHTS award. Alina was attending B2B Doc – Baltic to Black Sea Documentary Network event Producers Meet Producers during the festival. Filmotor was also participating in the event and the list of all the projects can be found here.