Founded in October, 2017 by Michaela Cajkova in Prague, Filmotor is the first world sales film company based in the former Czechoslovakia.
We are a fresh company and brand dedicated to the international distribution of creative and independent feature documentaries.
As a new player in the market, our aim is to collaborate with new talents, first and second time filmmakers and make their works visible in the world of cinema. We are proud of the catalogue consisting of titles that enjoy the international success at Venice Film Festival, Locarno, Berlinale, Toronto, IDFA, Hot Docs, CPH:DOX, Visions du Reel…
We are searching for films with powerful stories and innovative aesthetic elements. We are not afraid of controversial and provocative topics and are fervent for films that shape the mind. We enjoy strong art house festival titles as well as current affairs docs oriented for the TV market.
OUR NAME: WHAT IS FILMOTOR
An engine or motor is a machine designed to convert one form of energy into another.
Film is a series of still images that when shown on a screen create an illusion of motion images.
For our filmmakers, we offer the festival and sales representation with the goal to make the films visible internationally. We deliberate the dynamic changes in the market and make our films available in the digital and educational platforms. Our services include sales to TV broadcasters, theatrical distributors and all rights regional distributors.
about
OUR POLICY AND CLIENTS
Since the very beginning of our company, Filmotor's focus has established distribution with international contacts in the documentary genres. Our client list includes Terrestrial & Satellite Broadcasters, Theatrical Distributors, Educational and VOD platforms.
Besides film sales, we invest a lot of energy into festival representation of our films. For every film, we create a festival strategy consisting of around 300 most relevant film festivals per year. Our successful festival films have an average run of 2 years through the festival circuit. We try to ensure the best premieres for every continent and territory. We offer 100% transparency and live updates for the festival strategies for all our films.
We keep distribution deductible costs very low and offer our producers the exclusive option to approve all items in our P&A budget and can count on revenue sharing from the first earnings.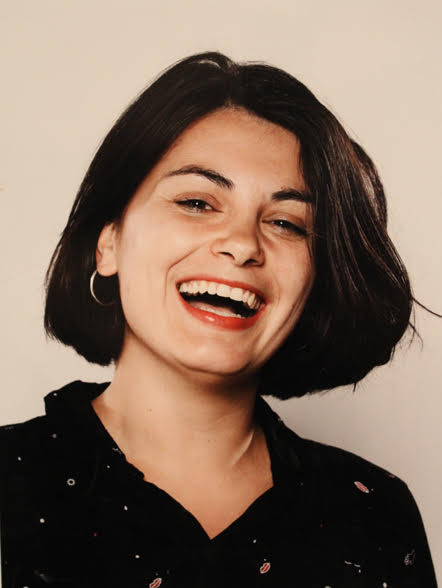 Michaela Cajkova
founder of Filmotor
Ahoj!
Michaela Cajkova is a founder of Filmotor. She holds a master degree in Economic policy and international relations (Masaryk University) and 2 bachelor degrees from Prague´s FAMU (film production) and Film Theory (Masaryk University). She began as a production manager for shorts films. Specialised in several film distribution areas like 2 years with Taskovski Films or with Berlin based missingFILMs. After 1 semester exchange in Bezalel Academy she dedicated herself to documentary cinema. Berlinale Talent 2017.